Traditional Veranda
Our fully bespoke Verandah solution can be used to create a stunning, contemporary patio area allowing homeowners to enjoy their garden all year round.
It can also be used on driveways as a car port or anywhere else outside where the homeowner needs protection from outdoor elements.
Available in any colour, the Verandah is a must have product
for anyone wanting to enjoy their outdoor space throughout
the year.
Please contact us at info@brightspace.ie for a quote.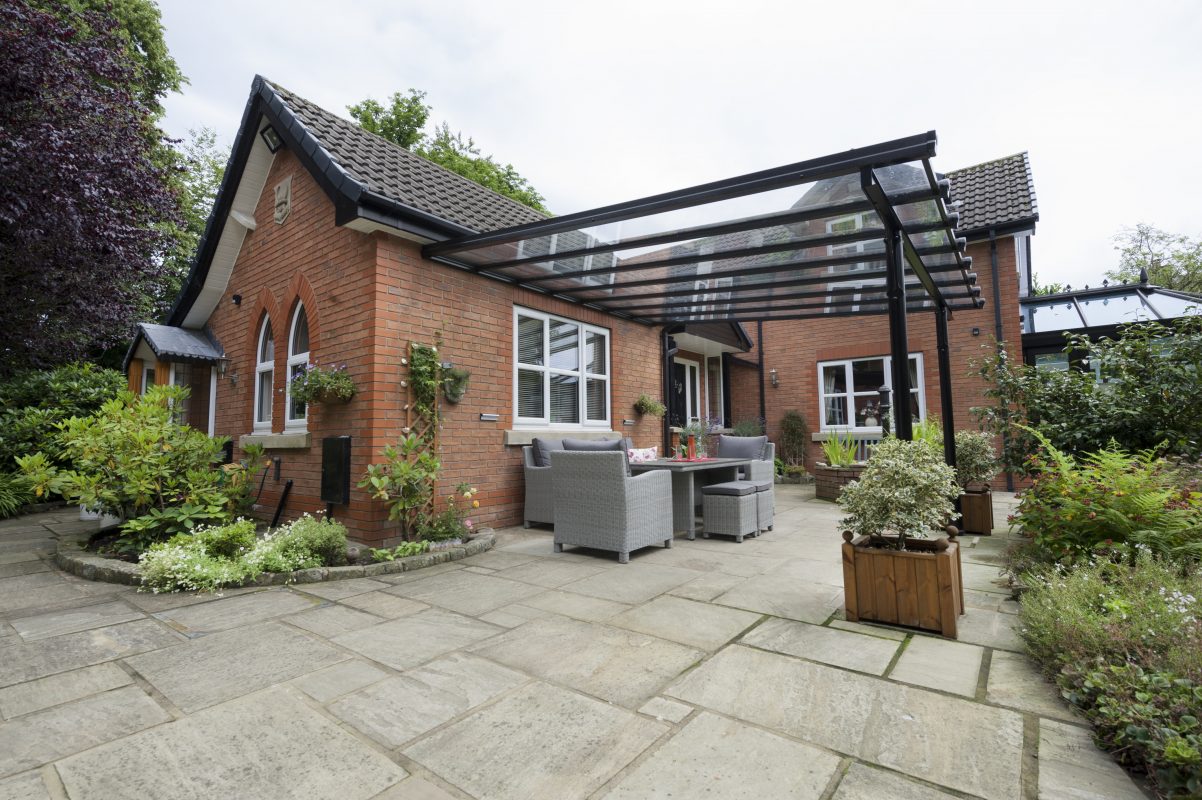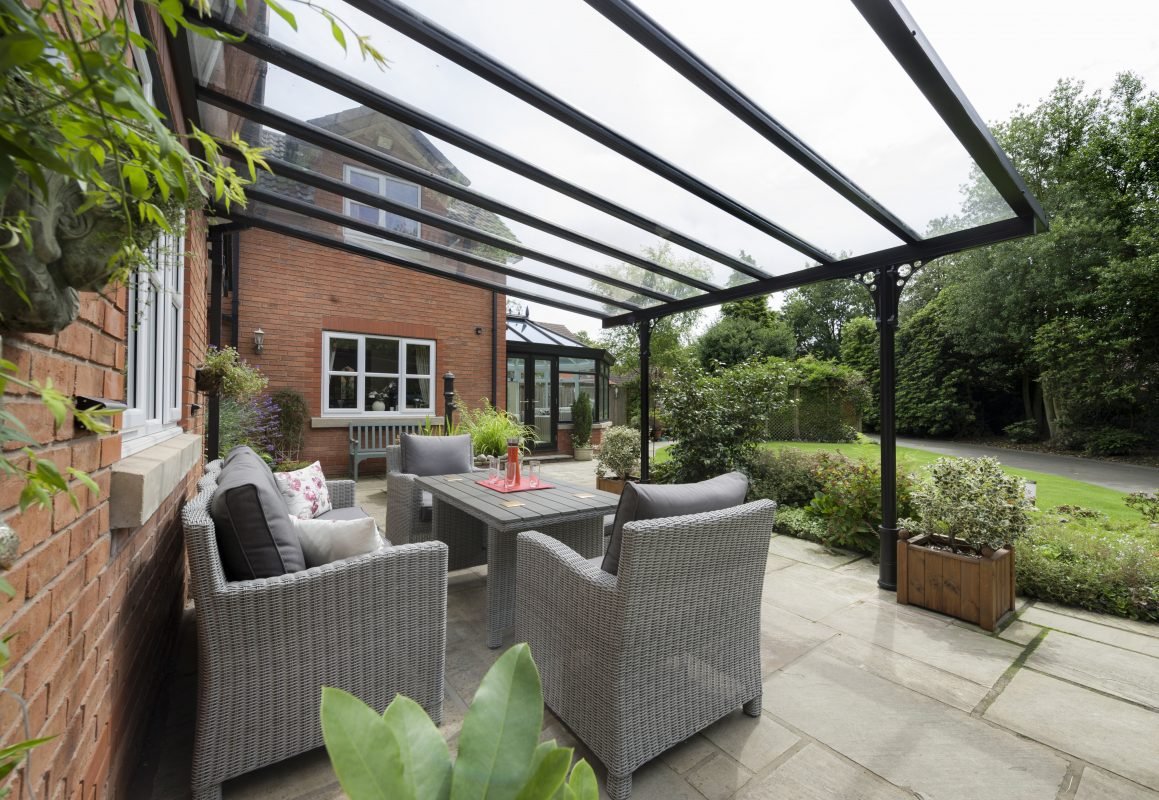 Available in a variety of colours.
The Veranda is now available in any RAL colour allowing
homeowners to add a splash of colour to their outdoor living space.
Popular colours include dark green, grey and blue yet regardless of colour, are all fully guaranteed for 10 years.
The Veranda is also ideal for walkways, entrance ways and outdoor eating areas where shelter from outdoor elements is required.
Every Veranda is bespoke and can be tailored to fit your specific needs.
Features
Traditional aesthetics – post, column covers and brackets, with decorative casting to column base.
Round or square posts available (foot options available with round posts only).
Available as a straight lean to, splayed lean to and 'L' shapes.
Base fixing plate can be hidden beneath ground level or above secured to a suitable substrate.
Gutter system option or 250mm overhang detail option (no gutter)
Minimum roof pitch 5° (7.5° as standard).
Maximum roof pitch 30°
Maximum projection 4m (larger projections available on request).
Max. 3m between support post and 1m eaves cantilever (from post centre).
Built in tolerance for post height levelling / fixing.
White, grey & black as standard (with an option for fine textured finish on the black option only).
Also available in any RAL colour.
Partially assembled for ease of handling and installation on site.
Available with traditional Quantal aluminium top caps or contemporary Ultraframe top caps.
Available with either 24mm double glazed units or 25mm polycarbonate.
Easy installation