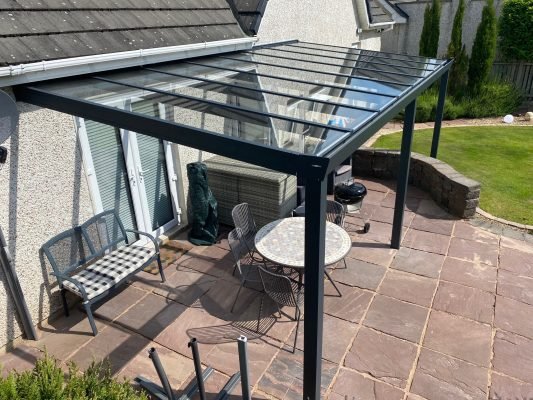 Your home is not just a building; it's an extension of your lifestyle, your personality, and your dreams. And when it comes to creating the perfect living space that seamlessly merges indoor comfort with the beauty of the outdoors, Verandaireland has you covered – literally. Step into a world of elegance, functionality, and luxury with our exquisite range of verandas and patio covers designed to transform your home and garden into a haven of relaxation and style.
Unveiling the Essence of Luxury Living
Imagine stepping out onto your deck, no matter the weather, and being greeted by a stunning outdoor space that's tailor-made for you. Verandaireland's luxury verandas and patio covers allow you to revel in the splendor of nature while staying shielded from the elements. Our designs are not just practical; they're works of art that elevate the aesthetics of your home and garden. From sleek and modern lines to classic and timeless designs, we offer a range of styles that harmonize with your architecture and personal taste.
Craftsmanship Beyond Compare
At Verandaireland, we understand that true luxury lies in the details. That's why we take pride in our commitment to craftsmanship and quality. Our verandas and patio covers are crafted using the finest materials, ensuring they stand the test of time and weather gracefully. Whether it's a quiet morning coffee, an afternoon of reading, or an evening of entertainment, our structures provide the perfect backdrop for all your cherished moments.
Seamless Integration of Indoor and Outdoor Living
One of the hallmarks of a luxurious home is the seamless flow between indoor and outdoor spaces. Our verandas and patio covers are designed to blur the lines between the two, creating a harmonious transition that maximizes your living space. Whether you're hosting a gathering or simply unwinding after a long day, our structures offer a versatile setting that adapts to your needs.
Personalization at Its Best
Your home should reflect your unique style, and our verandas and patio covers are a canvas for your imagination. With Verandaireland, you have the freedom to customize every detail, from the design and layout to the materials and finishes. Whether you envision a cozy retreat or an entertainment hub, we work closely with you to turn your vision into reality.
Experience the Difference
When you choose Verandaireland, you're not just investing in a structure; you're investing in an experience. An experience that transforms your home into a haven of luxury, a sanctuary of relaxation, and a stage for unforgettable memories. Our luxury verandas and patio covers are more than just outdoor structures – they're a testament to your refined taste and your desire for the finer things in life.
Discover Your Oasis of Luxury
Elevate your home and garden with Verandaireland's luxury verandas and patio covers. Experience the perfect blend of style and functionality, craftsmanship and innovation, and nature and design. Embrace the art of outdoor living and immerse yourself in the world of luxury that awaits right outside your door.
Are you ready to redefine luxury living? Contact Verandaireland today and take the first step toward enhancing your home and garden with our exceptional verandas and patio covers. Your journey to a more luxurious lifestyle begins here.