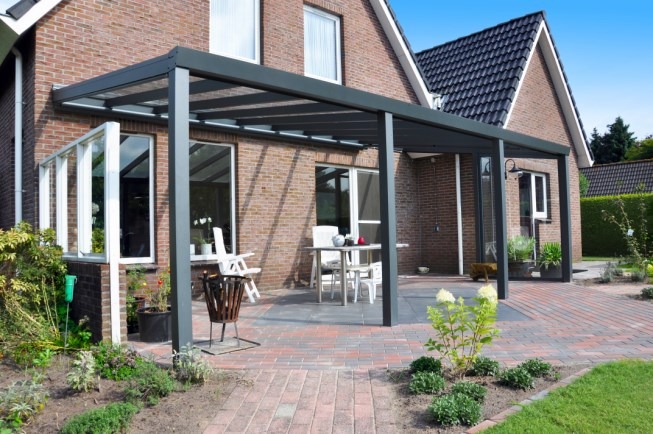 At Veranda Ireland, we have an extensive range of veranda products offered in a huge range of colours depending on the model and type of veranda chosen.
The Vesta range is available in: RAL 9016 white, RAL 9001 cream white, RAL 7016 anthracite structured, RAL 9007 grey structured. There is no difference in cost between any of these colours.
The Traditional range is available in any colour in the RAL color range.
So what is the best colour for your new veranda? We recommend the clients consider a few options;
Firstly, consider the colour of the windows and doors in your house and if you are planning on changing the windows and doors, what the future colour of them will be. Often it is good idea to match the veranda to suit the existing glazing on the house.
Secondly, maintenance-wise the cream and white verandas will be a little bit more difficult to keep as clean than the grey for example, where the dirt and grime may not be as obvious. If you have the time to maintain your veranda these bright colours may be just what you need.
If however you would like to limit the amount of cleaning and maintenance, it would be advisable to choose a darker colour for your veranda.
For further advice on the colour ranges, please feel free to contact any of the technical or customer care team at Veranda Ireland's office.